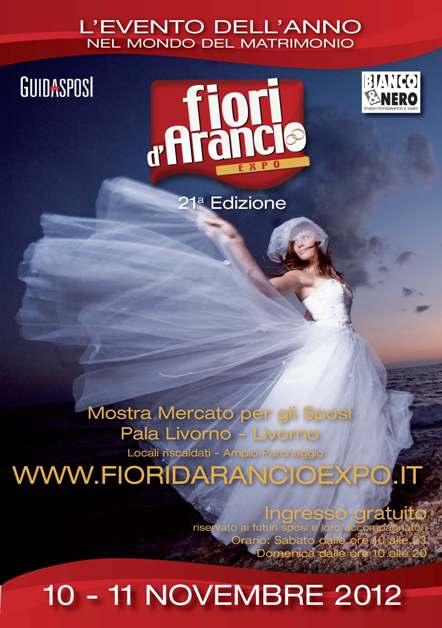 On 9 and 10 November 2013 at the Pala Livorno (ex PalaAlgida) get ready to make your perfect day!

The event Fiori D'Arancio, 2013, the market for the happy couple, thus comes to its twenty-second edition offering the best selection of wedding dresses and groom, photographers, location, restaurants, catering, party favors and everything else revolves around this sweet appointment for couples in love.

During the event will also be distributed, for free to all participants, the new edition of "Guidasposi - Your guide useful" (2013).